Austin Air Bedroom Machine® HM402
$995.00
With 5 layers of protection, Bedroom Machine is our most comprehensive air cleaner. Designed to help remedy sleep problems, this ultra-advanced technology delivers the best air quality with whisper quiet efficiency.
Specifications
The Bedroom Machine HM402 - Designed to help people with sleep-related problems.
Two technically advanced carbon filters help remove over 3,000 household air pollutants, including nitrogen dioxide, that trigger night-time allergies, asthma and COPD.

The Bedroom Machine's five-stage filter was designed with Johns Hopkins University and The National Sleep Foundation, to help you sleep.

Delivers Highest Professional Standard of Air Quality Management with True Medical Grade HEPA filtration.

 

Helps manage airborne COVID-19.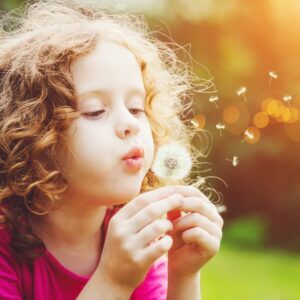 The Secret to Highest Air Quality Management
Bedroom Machine is equipped with an ultra-powerful 5 stage filter.  Delivers the most advanced filtration technology ever. Every component is uniquely designed to provide maximum performance and energy efficiency. This technology combines Medical Grade HEPA filtration and two activated carbon filters to capture and remove  99.7% of viruses, bacteria, mold, allergens, and odors.

Our Air Cleaners are built to last with a 5-year warranty!
Easy to maintain and use, all of our Austin Air units come with our expert support and guidance to make the most out of your filter. Replacement filters are only needed once every 3-5 years. We ship them to you automatically, and we cover the cost of the shipping. 
Austin Air Technical Specifications Bedroom Machine® HM402 Standard HEPA Air Cleaner
DIMENSIONS
14.5" W x 14.5" D x 23" H
WEIGHT
47 lbs.
CONSTRUCTION
23-gauge steel housing with 360° intake. Baked on powder coat finish. Available in Black and Sandstone. Easy roll casters included.
MOTOR
Thermally protected Permanent, Split Capacitor (PSC) high efficiency motor, Max. HP: 1/11.5, with CSA C-US approval.
POWER CSA RATING
120 VAC 60 Hz, Max. Watt: 147, Max. Amp: 1.2
POWER SWITCH
Three Speed Control
High
Medium
Low
POWER RATING AT SPEED
Watts power
137 Watts
82 Watts
56 Watts
Amps
1.2 Amps
0.71 Amps
0.51 Amps
FAN
3 speed centrifugal fan rated Cubic Feet per Minute (CFM)
400 CFM
200 CFM
75 CFM
CFM after the filter
250 CFM
125 CFM
47 CFM
Fan sound level in decibels (dB)
65 dB
55 dB
> 40 dB
COMPARATIVE SOUND
Normal Conversation
Normal Conversation
Stream, Refrigerator Humming
Austin Air Technical Specifications Bedroom Machine® Filter FR402
AUSTIN AIR FILTER ASSEMBLY
Dimensions: 13.5 in. diameter, 14.5 in. height
Perma Filter Pre-Filter®
15 lbs. (over 270 cubic inches) of Activated Carbon and Zeolite. Military Grade Carbon Cloth. HEGA (High Efficiency Gas Arrestance)
60 square feet True Medical HEPA grade filter medium.
Metal end caps with foam sealing gaskets top and bottom.
Filter total weight of 23 lbs.
AUSTIN AIR FILTER STAGES
STAGE 1 – Perma Filter Pre-Filter A Large Particle pre-filter.
STAGE 2 – Medium Particle Pre-filter. Removes small to medium size particles.
STAGE 3 – 15 lbs. (over 270 cubic inches) of Activated Carbon and Zeolite.
STAGE 4 – 60 sq. ft. of True Medical Grade HEPA. Removes 99.97% of all particles larger than 0.3 microns and 95% of all particles larger than 0.1 microns.
STAGE 5 –Military Grade Carbon Cloth HEGA (High Efficiency Gas Arrestance).
| | |
| --- | --- |
| Austin Air Bedroom Machine ® Technical Specifications | |
| HM402 Standard Size Air Cleaner | |
| DIMENSIONS | 14.5" W x 14.5" D x 23" H |
| WEIGHT | 47 lbs. |
| CONSTRUCTION | 23-gauge steel housing with 360° intake. |
| MOTOR | Permanent Split Capacitor (PSC) high efficiency motor |
| POWER RATING | Maximum Watt: 147, Amp: 1.2 |
| FAN | Three speed centrifugal fan |
| COMPARITIVE SOUND | 40 to 65 dB (normal conversation to a stream) |
| | |
| Bedroom Machine® Filter Assembly - FR402 | |
| DIMENSIONS | 13.5" D x 14.5" D |
| WEIGHT | 23 lbs. |
| CONSTRUCTION | Metal end caps with foam sealing gaskets |
| FILTER STAGES | |
| STAGE 1 | Large Particle Pre-Filter |
| STAGE 2 | Medium Particle Filter |
| STAGE 3 | 15lbs. Activated Carbon and Zeolite |
| STAGE 4 | 60 sq. ft. of True Medical Grade HEPA. |
| STAGE 5 | Military Carbon Cloth (HEGA) |